Demystifying AI for destination management - exploring the potential and challenges
As tourist destinations vie for attention in an increasingly crowded marketplace, AI-based technologies have become the crucial innovation many are harnessing to stand out from the crowd and upgrade their destination management.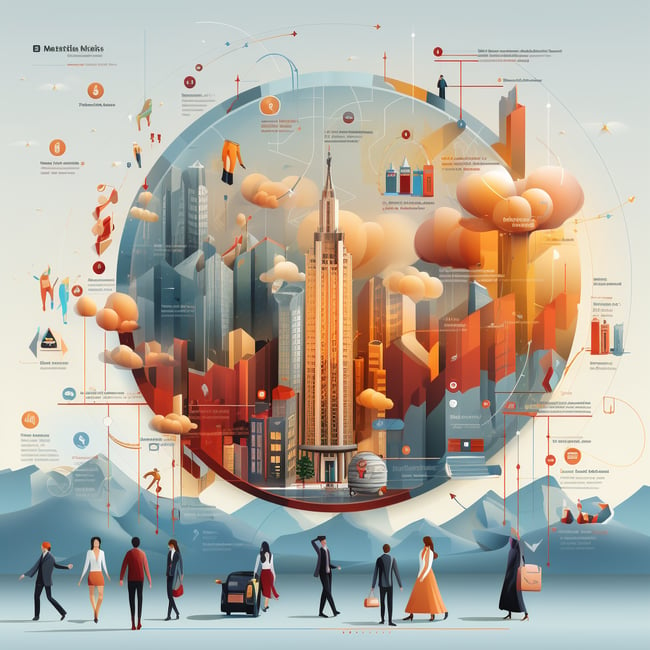 However, releasing the potential of AI can pose challenges, especially when resources such as necessary tools, infrastructure, and expertise are limited. But, with challenges come opportunities, and delving into the heart of these complexities can yield enriching results.
In this blog post, we'll explore how AI can be effectively employed in destination management. We'll delve deep into understanding AI applications that are relevant and transformative for tourist destinations, including 24/7 chatbot assistance to visitors, SEO-rich content creation, affordable translations, personalized tourist recommendations, and comprehensive itinerary planning.
Use cases of AI in the travel industry
AI has significantly impacted different areas of the travel industry. Predictive AI algorithms dynamically determine flight prices, chatbots aid travelers in their bookings, facial recognition expedites airport check-ins, and sentiment analysis determines when to escalate an irate customer due to flight delays to a human agent.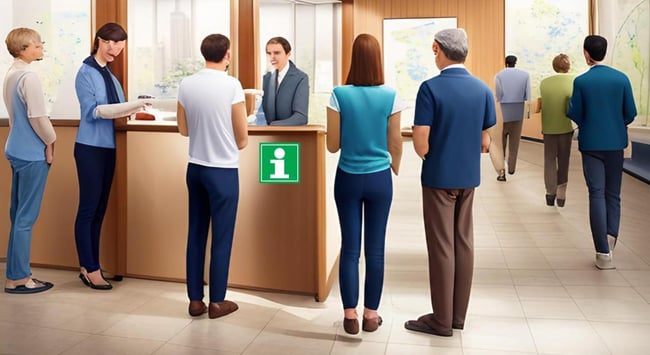 A queue of travelers at the information center (AI-generated)
This amalgamation of technology streamlines and enhances the travel experience, while ensuring that human touch is still available when needed. Furthermore, AI can assist in developing more sophisticated, efficient, and responsive customer service.
AI-powered chatbots, for example, are becoming increasingly popular for destinations, as they enable travelers to get real-time answers 24/7 without having to wait on hold or reach out to a human representative. It can also provide recommendations that are tailored to individual travelers' interests and preferences.
The rapid rise of Chat-GPT and similar services garnered significant attention from destination managers and tourism boards, yet many still grapple with comprehending the full potential of generative AI, its limitations, and how to effectively capitalize on it.
To provide a clearer understanding, let's look at a few specific use cases and real-life examples:
Chatbots

: Gone are the days when these were just futuristic ideas. AI-powered chatbots are now become indispensable tools, adept at handling the diverse inquiries of travelers. By leveraging information from destination-specific websites and internal resources, they provide round-the-clock assistance, making them valuable for both initial trip planning and late-night queries. The emergence of chatbots has enabled round-the-clock assistance for travelers, efficient initial trip planning, and handling inquiries outside of regular business hours.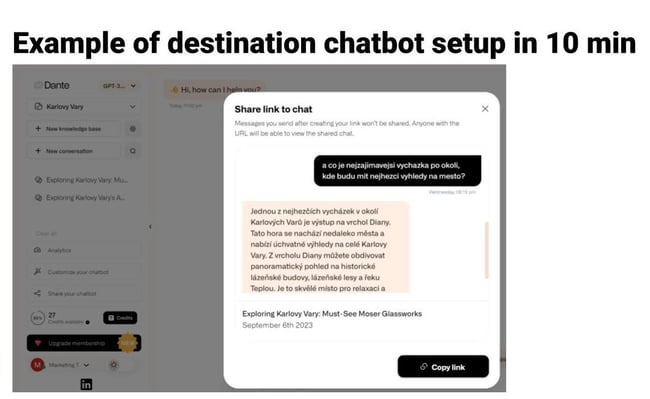 Generative language models for content creation

: Chat-GPT or Google Bard have the ability to create SEO-rich articles that often surpass human-produced content in terms of flair and engagement. While their capabilities are impressive, it is crucial to provide detailed instructions to ensure factual accuracy and avoid repetitive patterns.

Translation tools:

DeepL, a stalwart in deep learning-powered translation, makes it easy to provide destination content for global audiences of travelers. While the human touch remains invaluable for flawless translations, AI streamlines the process and reduces costs by approximately 70%. This enables you to allocate more of your budget to other items as language translation, while still attracting a wider international audience without breaking the bank.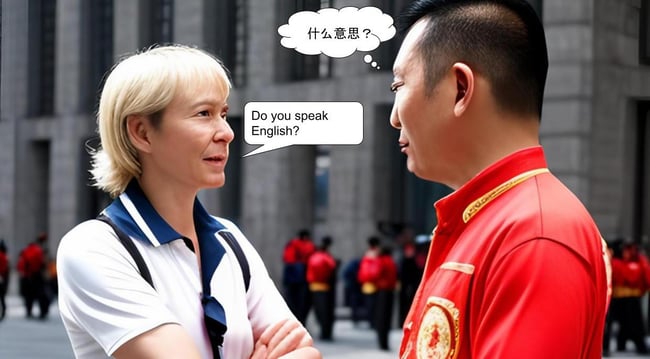 Interaction in different languages can be a traveler's nightmare
Personalized recommendations

: Just like Netflix or Spotify, AI can also provide customized recommendations for tourists in tour guide apps, such as in the case of the SmartGuide-trained AI model that powers the personalized recommendations in the

SmartGuide app

. This approach effectively creates a truly personalized guide on every traveler's phone and helps in evenly spreading tourists from the overcrowded tourist hotspots. SmratGuide utilizes neural networks to categorize activities and places of interest and match them to individual traveler preferences based on unique personal profiles.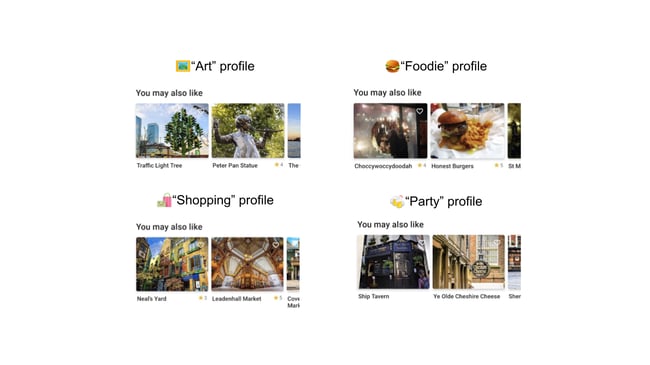 Personalized recommendations
Itinerary planners

: The true embodiment of AI's potential in the travel industry lies in a comprehensive itinerary tool that takes into account various factors such as location, timing, weather conditions, and more. Tech companies are competing to leverage this potential through the use of different AI methodologies, including genetic algorithms and generative models. Their goal is to effectively leverage AI on a large scale while addressing its current limitations.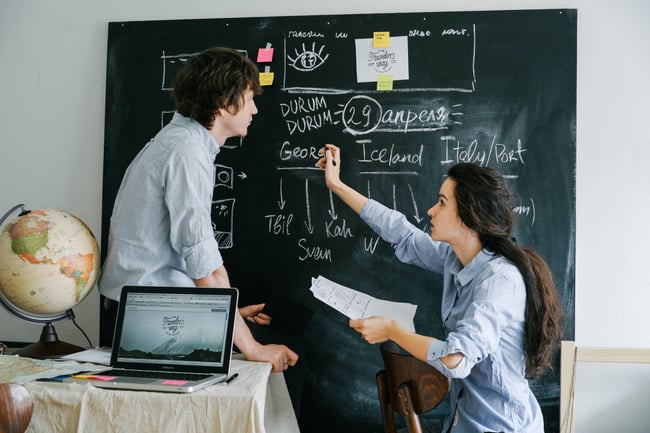 Planning self itinerary can be a daunting task
How does AI benefit tourism boards?
Artificial Intelligence presents extensive advantages for tourism boards.
Its three key benefits:
It dramatically

improves operational efficiency

by automating repetitive tasks, reducing human error, and utilizing data optimally. This extends to

increased efficiency in customer service

, as AI can provide personalized services such as 24/7 chatbot assistance, tailored recommendations, and comprehensive itinerary planning tailored to each visitor's personal preference.

The enhanced customer satisfaction derived from these personalized, efficient services can lead to

increased loyalty and return visits

.

AI promotes

sustainable tourism in destinations

by spreading tourists evenly across various attractions and hidden gems, thus mitigating overcrowding. By providing personalized recommendations, AI encourages travelers to explore lesser-known destinations and places, which not only reduces the strain on popular sites but also promotes local economies.
SmartGuide's AI-powered platform is changing the way tourism boards operate
SmartGuide is a prime example of how to use AI in the travel industry and its potential to reshape the way we experience travel. With SmartGuide's capacity to turn every smartphone into a personal travel guide, the platform is changing the travel industry and guiding a million travelers to over 1,000 destinations worldwide. It equips travelers with extensive knowledge of their destination, thus enhancing their overall travel experience.
The platform's AI-driven features enable tourism boards to digitize and personalize the tourist experience while promoting lesser-known attractions and evenly distributing tourist traffic. Thanks to built-in AI translation and text-to-speech features on SmartGuide's content management platform (CMS), destinations can also scale their guide content localization as never before.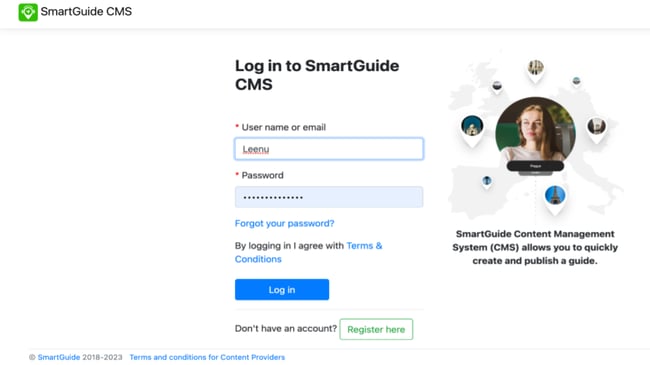 In-house trained SmartGuide AI model for copywriting helps with improving the guide content writing style to bring a more engaging and funnier experience when exploring destinations. SmartGuide also trained a language model to power personalized AI recommendations for every traveler using the app (the development of which was funded by the €1 Million grant awarded by the European Commission). The company has also been recommended for further funding, and it has been approved as a preferred digital travel services provider within several tourism digitization project funding initiatives.
Being the official guide of esteemed destinations and partnering with entities like Switzerland Tourism, Singapore Heritage Board, Prague, and Pilsner Urquell Brewery, among others, SmartGuide has proven its credibility and effectiveness in the industry. The world's #1 digital audio guide platform is also utilizing the data from the German Knowledge Graph project to facilitate digital audio guide creation, aiming to enrich the experience for travelers visiting German tourist destinations and support local businesses in the tourism industry.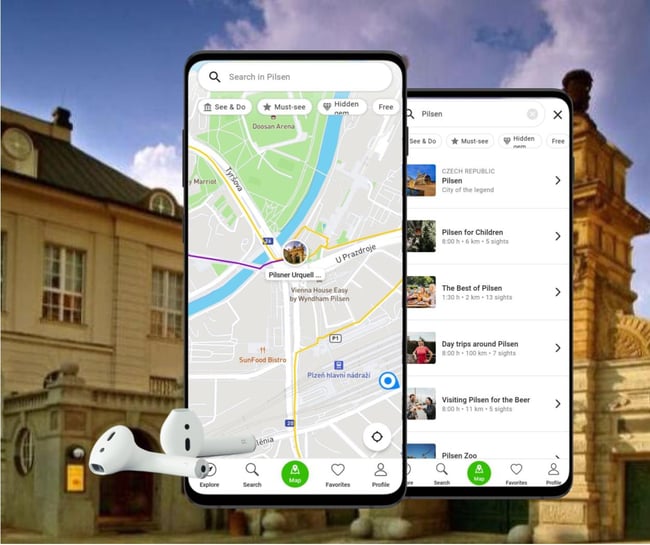 SmartGuide maps on the app of Pilsner Urquell Brewery and Museum
Harness AI in your destination management with SmartGuide
The incorporation of AI in destination management presents a promising opportunity for tourism boards and destinations seeking to achieve a harmonious blend of visitor satisfaction, operational efficiency, and sustainable tourism. Rather than reinventing the wheel, many of these proven approaches from other industries already exist as ready-to-plug-in solutions. SmartGuide, one such provider that offers AI-powered digital travel guides for destinations worldwide could be the perfect partner for any tourism board or destination management organization (DMO) looking to elevate visitors' engagement.
This piece captures the talk points made by Jan Dolezal, co-founder and CEO of SmartGuide - a platform for digitizing travel guides at the recently organized speaker forum by CzechTourism. Jan holds an MBA from Harvard Business School and a Master in AI and Cybernetics, worked for global startups incl. Rocket Internet and has 10 years of experience in digital transformations with McKinsey & Company. He is a passionate adventure traveler.