Digital transformation in tourism: Get funding on digital audio guides
Digitization of content is one of the hottest innovation trends in tourism today. There are various funding schemes for tourism digitization accessible to destinations, attractions and travel businesses alike. Let's see how to increase your chances of getting funding for creating or updating your digital audio guide as well as other tourism-related projects.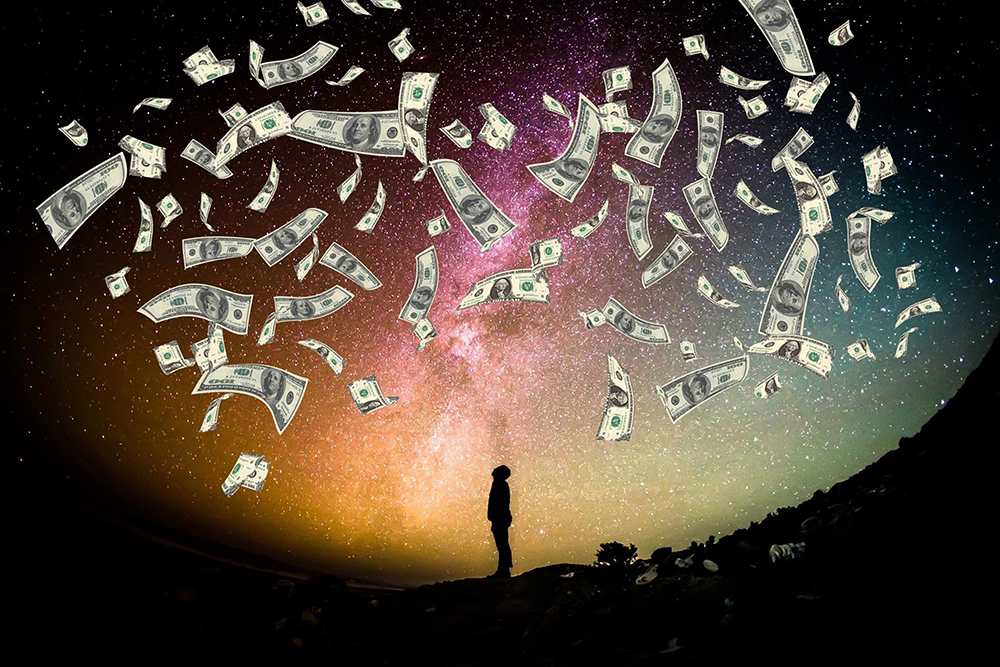 Tourism projects based on hard data get funding easier
This may seem obvious, but the more precise and argued project objectives usually get the best traction and better persuade funds administrators. That's why it only makes sense to first apply for funding on projects that will strengthen your future chances of getting even more funding. The "if I had one wish, I'd wish for 3 more wishes" is exactly the philosophy you need.
For example, getting project funding to create or update a digital audio guide on the SmartGuide platform makes a foundation for your future data-driven decision-making. SmartGuide's audio guides are accessible via the SmartGuide app. If you publish your digital guide on SmartGuide, your visitors download the app and start generating valuable data for you just by using it. Through SmartGuide Prime, you can later access this data and get unique insights and data visualizations in the form of heatmaps.
Simply, having a digital audio guide on SmartGuide and promoting its use to your visitors creates a base for your data-driven estimates and predictions. Which will synergically increase your chances when applying for larger project funding in the future.
Tourism projects example: Attract more visitors thanks to a digital audio guide
Sutjeska National Park in Bosnia and Herzegovina successfully digitized the tours around the park with SmartGuide and introduced a digital audio guide to its visitors. In a matter of weeks, Sutjeska launched a multilingual audio guide. The project of content digitization and audio guide creation was covered under the United Nations Development Programme grant scheme.
The project cooperation of Sutjeska NP and SmartGuide resulted in a greatly upgraded visitor experience for foreign visitors to the national park - they suddenly got guided around the park in their language. It also brought flexibility to the park staff thanks to enabling push notifications, which allowed better visitor capacity management at the park's entry points.
Listen to Mirjana Radovic, the project coordinator at Sutjeska National Park, explaining her personal experience with SmartGuide:
How to get funding for your digital audio guide project
Since digitization and tourism are among the top priorities in the EU, there have been various grant schemes available to support the related initiatives.
1. DIGITOUR grant
For example, SmartGuide was pre-approved by the European Union's Digitour Project as a certified digital provider. As a result, travel businesses with low digital maturity levels that meet the set criteria can apply to get EU grant funding on SmartGuide services in the form of a voucher, covering expenses of up to 1,000 EUR.
Small and medium-sized travel businesses from 8 states (Italy, Czech Republic, Spain, Serbia, Bulgaria, Germany, France, and Denmark) can apply to get 1,000 EUR vouchers to cover training and advisory support on the digitization of their content with SmartGuide until March 31, 2023.
The grant scheme would help cover e.g. the professional assistance of our content team with your digital audio guide creation or localization of your digital guide content in multiple languages.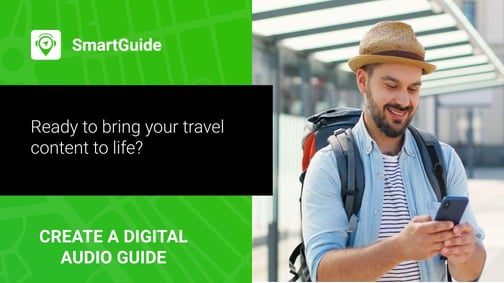 To apply for DIGITOUR, you only need to:
Download the application

⭳ and fill it out (esp. the parts highlighted in yellow),
Attach an

Extract from the business register, the

CV of a manager, and the

Annex

content (see the application for further details),
Sign the application (electronically or standard signature) and add a copy of an ID,
Send everything to

contact@digitour-project.eu

until March 31, 2023.
2. TOURBIT grant
It's also possible to get funding for your new digital audio guide through the European co-funded project TOURBIT. This grant scheme will support tourism SMEs in the uptake of digitalisation and innovation by fostering their skills, knowledge and network until June 2024.
This EU grant program is supporting small and medium-sized companies (staff<250, turnover <50 mil. EUR / balance sheet total < 43 mil. EUR ) within these NACE groups:
Hotels and similar accommodations (NACE I5510)
Holiday and other short-stay accommodation (NACE I5520)
Camping grounds, recreational vehicle parks and trailer parks (NACE I5530)
Travel agency, tour operator reservation service and related activities (NACE N79)
Small and medium-sized travel businesses from 7 states and regions (Catalonia - Spain, France, Slovenia, Belgium, Iceland, Lapland - Finland, Portugal) that meet the set criteria can apply to get 8,000 - 9,000 EUR vouchers.
The grant scheme would help cover the provider's (SmartGuide's) service fee, as well as training, implementation, and development cost related to your new digital audio guide.
Non-eligible costs would be the physical infrastructure/equipment, consumable goods, or internal staff costs.
The application deadline for TOURBIT was extended to 19 April 2023, 17:00 CET (Brussels time). Seven to fourteen SMEs will be approved per country.
To apply to TOURBIT, you only need to:
Check the level

of your company's digitalisation
Register

to Tourbizz community
Submit the application

online, featuring:
annex A (the official template form)
annex B (declaration of honour, signed)
any other relevant external sources
Unlike DIGITOUR, the TOURBIT application is really easy to fill. There are just 7 questions and about 1000-3000 characters required in total.
English is the recommended language, but you can also submit the application in Spanish, Catalan, Slovenian, French, Flemish, Icelandic, Finnish, or Portuguese.
TOURBIT calendar
5th April - deadline for Call for SME
18th May - selections, awards
1-2nd June - online Matchaton - selection of digital providers (available also before)
15th June - program launch