Digital vs. Offline Guides - It only took 4 hours to turn existing paper guides into a digital audioguide for Petworth
There is no doubt that a significant shift is being observed in visitors' engagement at UK tourist attractions, such as Petworth. This shift is largely due to the emergence of digital audioguides. Crafting guides on a platform like SmartGuide is remarkably effortless, delivering a seamless user experience. For example, the existing paper guides of Petworth could be transformed into a digital audioguide in just a few hours.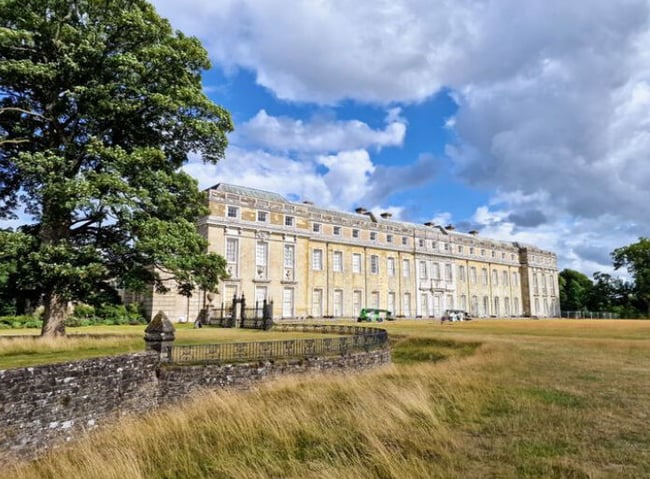 Petworth House, UK
The blog post aims to show how easy it is to convert a traditional paper guide. So, get ready for a journey into the future of tourism at Petworth, where history meets technology and tradition meets advancement.
The shift to audioguides in Petworth - Moving to the digital era
Petworth, a charming town in West Sussex, England, is known for its antique shops, art galleries, and historical architecture. The town's highlights include Petworth House, a grand 17th-century mansion, and the Parish Church of St Mary the Virgin, a historic church with stunning stained glass windows and a serene atmosphere. Other popular attractions in Petworth are the Petworth Cottage Museum, Forest Gallery, Kevis House Gallery, and Petworth Antiques Market. In the past, tourists had to rely on paper guides to navigate the destination. However, the dawn of the digital era has offered a more efficient method to explore this quaint town.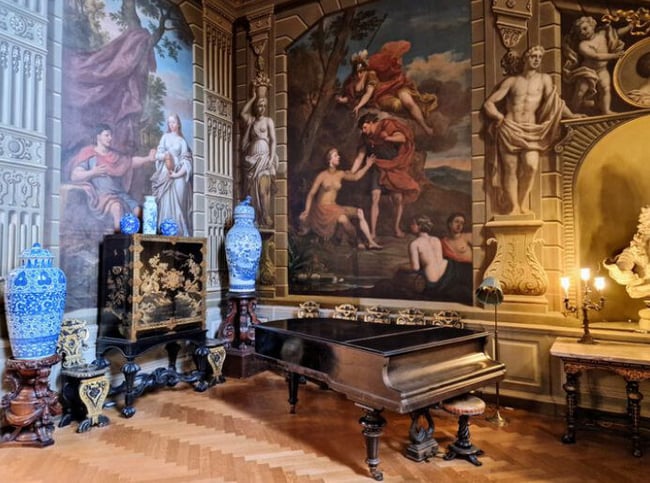 The State Rooms at Petworth, UK
The beauty of SmartGuide digital audioguides lies not just in their coverage and advanced features, but also in the speed of creation. With just 2 hours of photo-taking at the points of interest (POI) around Petworth and another 2 hours spent using readily available web content and information boards, even a beginner can publish an engaging audio guide featuring multiple tours. The process of creating digital guides on SmartGuide is user-friendly and straightforward.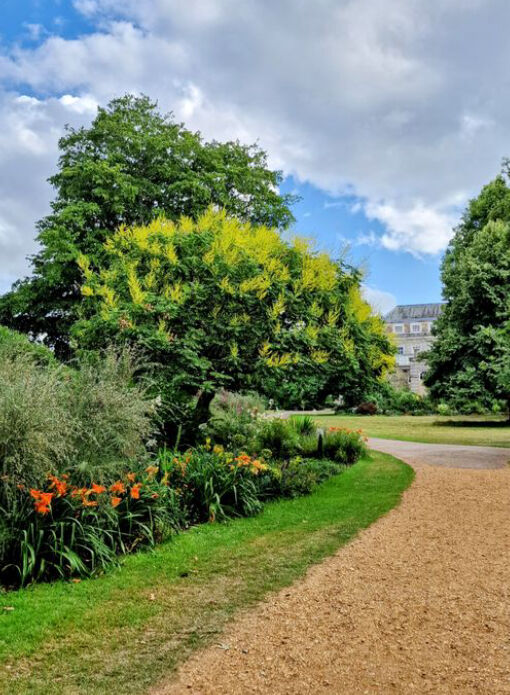 Charting a new path - SmartGuide's digital audioguides reshape visitor interest in Petworth
Offline guides, like paper guides, have long been a staple at tourist attractions in the UK. They provided a structured way for visitors to explore sites independently. However, these guides came with the following challenges, making exploring less enjoyable and more of a task. To address these challenges, Petworth implemented SmartGuide to support local guides and complement the conventional guide systems in place.
1. Conventional paper guides are static by nature. So, the information they offered was fixed and one-dimensional, often failing to entertain visitors fully.
Solution: A digital tour guide system such as SmartGuide is dynamic and interactive with its GPS-triggered audio stories. By turning every artifact and cultural treasure into an engaging narrative, it renovates a standard visit into an exciting journey of discovery at Petworth.
2. Offline guides require significant time and resources to create. Each direction needed to be thoroughly researched, written, designed, and printed.
Solution: The transition from these guides to SmartGuide's digital audioguides is efficient and incredibly fast. Even for someone new to the process, creating a fully engrossing self-guided tour at a site like Petworth can be accomplished in just a few hours. For those more adept, this process can be completed in less than an hour!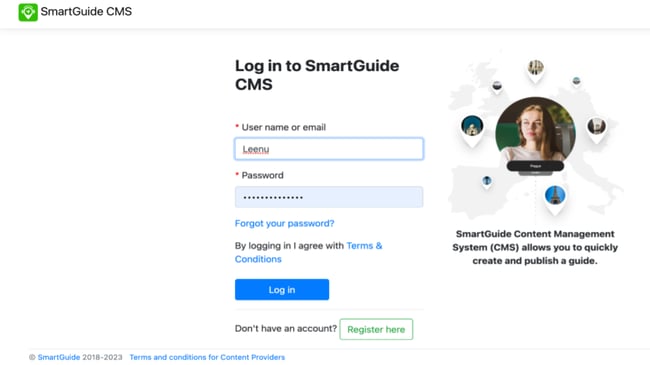 SmartGuide CMS
Creating a digital guide on the SmartGuide content management system (CMS) involves the following steps:
Search and open your destination on the SmartGuide platform.

Add points of interest to your guide, including photos, audio, and text descriptions. You can create an audio guide automatically as you type or upload your own narration.

Connect the places in a tour to create recommended itineraries for visitors.

Customize the appearance of your guide to match your brand.

Preview your guide to ensure it looks and sounds the way you want it to.

Publish your guide on the SmartGuide platform for free. Promote your guide to attract more visitors to your destination.

Promote yourself as the guide author with your profile and link to your website in SmartGuide on every piece of content you provide.

Earn extra revenues if you decide to sell the content.

Make easy content updates whenever something changes, unlike printed guides.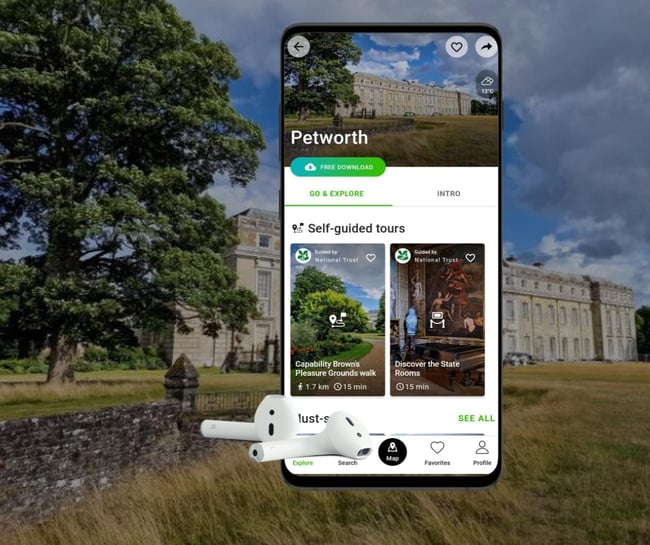 3. Paper guides had only limited information. This means that the richness of the site's history or the depth of the background behind an exhibit may not be fully conveyed.
Solution: SmartGuide's digital audioguide has the capacity to house extensive information in its self-guided tours. It provides visitors with a comprehensive understanding of each attraction, historical background, and practical details.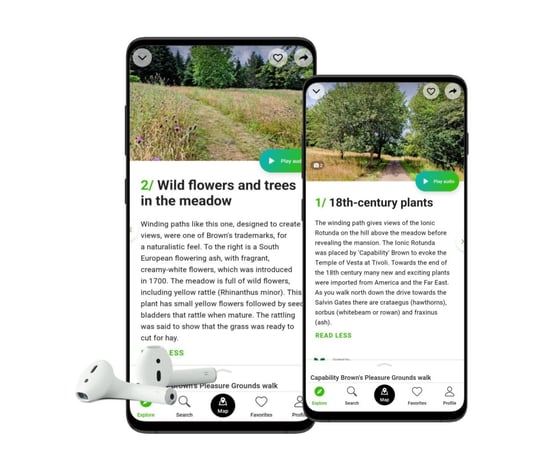 Capability Brown's Pleasure Grounds walk, Petworth on SmartGuide - digital tour guide app
4. The physical aspect of carrying a paper guide was cumbersome and inconvenient.
Solution: SmartGuide modernizes this by digitizing the guide. All the visitors need is their smartphone. The guide is easily accessible by simply scanning a QR code or downloading the SmartGuide app. This convenience allows visitors to focus more on the beauty around them and less on managing a paper guide.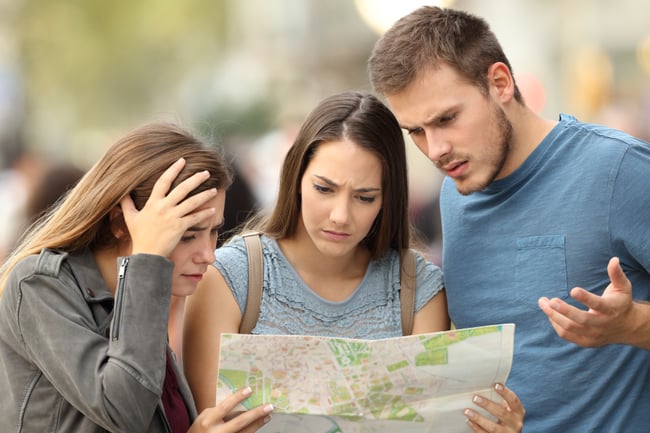 5. Paper guides contributed to environmental waste, which is a growing concern in today's eco-conscious world.
Solution: By opting for SmartGuide tour guide solution, tourist attractions not just in the UK but around the globe can reduce their environmental footprint, promoting sustainable tourism.
6. Many tourist sites and attractions struggle to cater to the diverse interests and preferences of their visitors. Traditional guided tours often provide a one-size-fits-all approach, which may not engage all visitors equally.
Solution: A digital audio guide can be designed to meet various interests in Petworth. History lovers can explore in-depth the intricate past of The Parish Church of St Mary the Virgin, while those with a passion for nature can enjoy the vast expanses filled with rhododendrons.
7. Updating information in a conventional guide system is a long and tedious process, which may result in outdated or incorrect information being disseminated.
Solution: Updates on the SmartGuide platform can be made instantly, ensuring that visitors always have access to the most accurate and up-to-date information.
For tour operators, destination management organizations, travel businesses, or attractions, SmartGuide's digital audio guides offer a significant upgrade over offline guides. They address and overcome the limitations of these guides, providing an ecologically approachable, feasible solution that caters to today's digitally savvy traveler.
SmartGuide's digital advantage - Reshaping tourist engagement in the UK
For operators and DMO's looking to elevate visitor engagement at UK tourist attractions, exploring the advantages of SmartGuide's digital audioguide is a must. This advanced tour guide system surpasses traditional guide methods, providing a comprehensive and engaging journey that brings each location to life with vibrancy.
SmartGuide offers offline maps and GPS navigation, ensuring that tourists never lose their way. This is particularly beneficial for visiting vast or intricate areas, providing effortless and confident navigation. The offline maps enable uninterrupted exploration even in regions with limited internet connectivity. Additionally, the digital audio guide utilizes AI technology, offering personalized recommendations based on visitors' specific interests. With SmartGuide, independent travelers can effortlessly incorporate self-guided tours into their itineraries.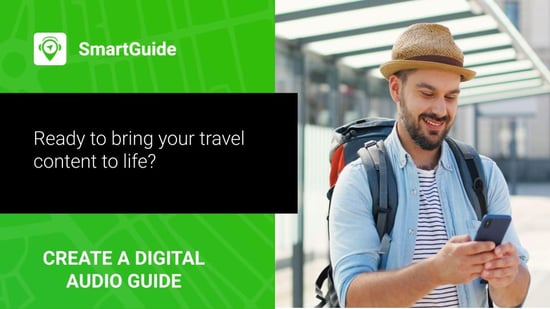 Additionally, SmartGuide offers support for a wide range of languages, including Chinese, French, German, Spanish, English, Hindi, and more. This caters to the diverse group of tourists visiting not just the UK but also global attractions, ensuring they can fully comprehend and appreciate the information provided, regardless of their native language.
SmartGuide seamlessly integrates the past and present, offering visitors the chance to appreciate the beauty of locations like Petworth's staterooms. The digital audioguide provides engaging information while Petworth's prime location serves as a gateway to nearby historical gems like Bignor Roman Villa and Butser Ancient Farm. This encourages visitors to embark on an interconnected journey through history and culture.
And, tour operators can boost visitor satisfaction by promoting the use of SmartGuide for visits to Pleasure Ground trail and other UK attractions. By comparing it to National Trust website offerings, visitors will appreciate its exceptional digital interaction. Adopting this guide system enhances visits to UK tourist attractions like Petworth, making them more enjoyable and enlightening.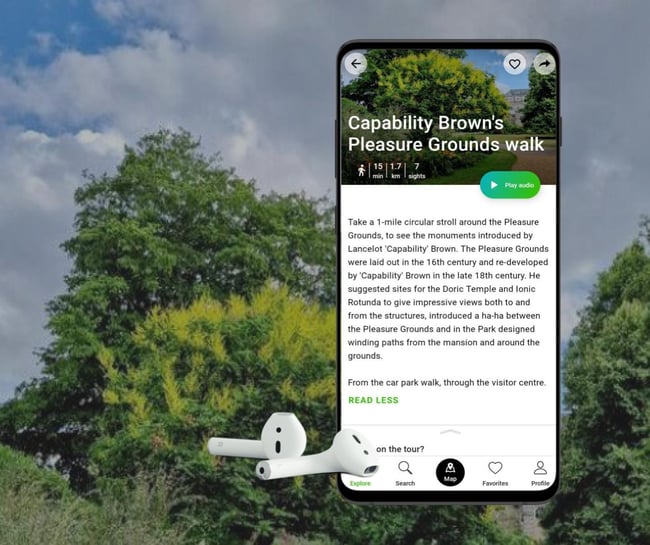 The Pleasure Grounds were laid in the 16th century!
Conclusion
The shift from paper to digital audioguides at destinations like Petworth demonstrates the efficiency of modern technology. Extensive information is transformed into an accessible, interactive global resource with the help of SmartGuide's user-friendly content management system. Users can download the app or scan a QR code to access these guides, which offer offline maps, GPS navigation, AI and AR technology, and multi-language support. This enhances the exploration of the historical site in ways that a paper guide cannot.
Both digital and conventional guide systems can coexist harmoniously, combining their strengths to create a thorough and enjoyable experience for visitors. This balance aligns the future of tourism with its roots, emphasizing the significance of human connection and local expertise.
Get a glimpse into the future of tourism! Request a demo to see the impressive features of SmartGuide.