Walking on travels? Enjoy self-guided tours free-handed with an audio guide on your phone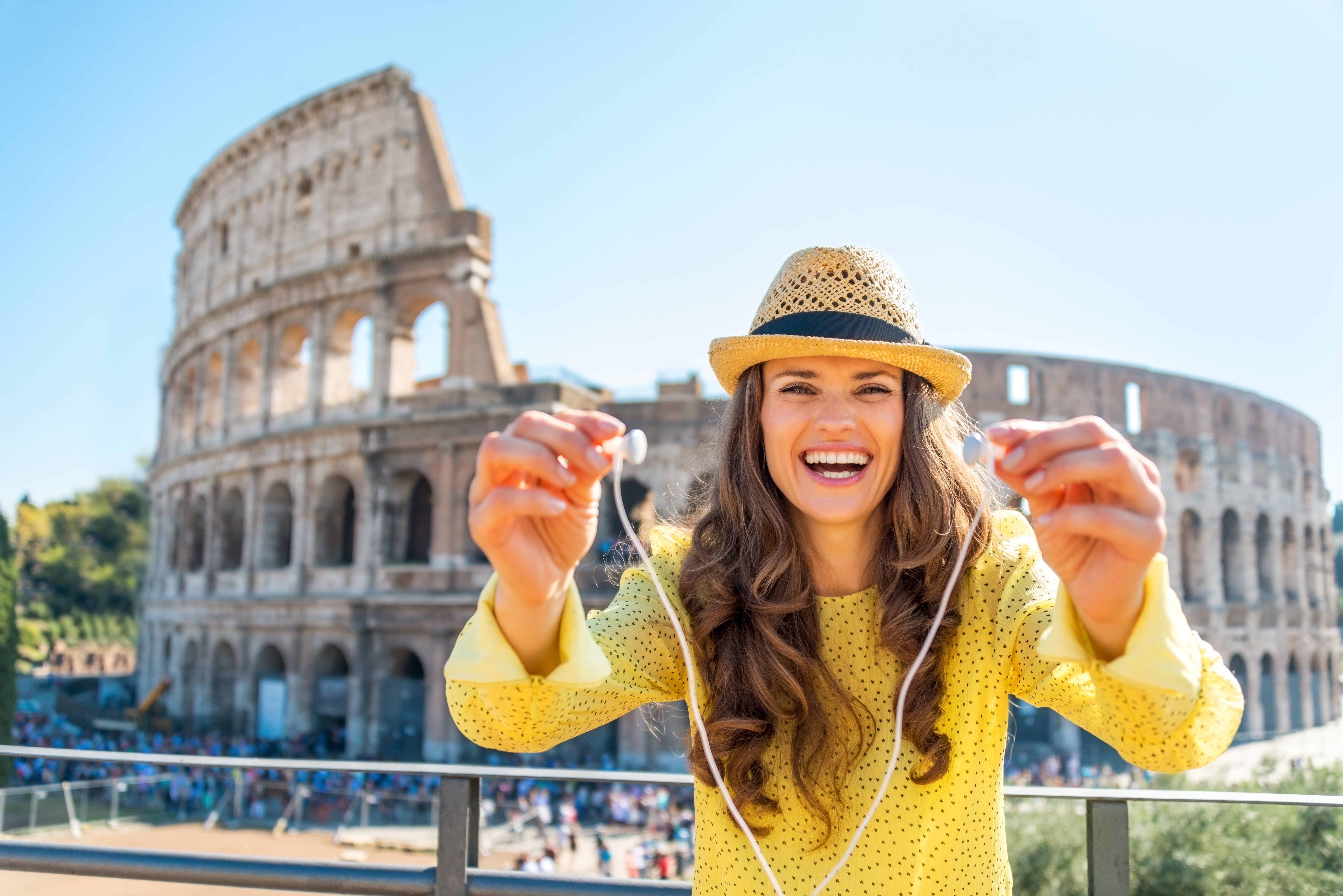 All travelers know this pain. You are all excited to explore the destination you have arrived at, but your luggage slows you down. You need to find good and accessible luggage storage. One of the most attractive aspects of using Vertoe's safe and verified luggage storage services in Los Angeles, its San Francisco luggage storage, or other locations around the world is the time you can spend walking on travels free-handed. Get the most out of your travel experiences and enjoy self-guided tours with an audio guide on your phone.
Digital audio guide platform that turns tourists into explorers
SmartGuide is the number one digital guide platform in the world for those who like walking on travels. With the SmartGuide digital audio guide app, you can enhance your travel experience by learning more about the history, culture, and landmarks of the destination you're in. Whether you just want to see the highlights of the city or dive into history or follow a famous route - SmartGuide has you covered.
The SmartGuide app offers insightful and informative audio guides that you can easily access even when you're offline. The app currently provides self-guided tours in over 700 destinations around the globe. And it's definitely not just some boring auto-generated information! The guides are expertly crafted and put into audio using the latest technology and collaboration with professional travel gurus.
SmartGuide's specialists are very passionate about providing users with the most engaging content to satisfy the pickiest travelers. For example, you can choose a tour based on the amount of time or energy you have. Is it too unpleasant outside? Try an indoor museum tour. Too tired to walk? Try a bus tour.
The walking audio tours are available in a variety of languages to ensure that everyone can enjoy the audio stories no matter where they are from.
Why explore a destination with an audio guide app?
With an audio guide app such as SmartGuide and without the need to drag around with your luggage, you don't have to worry about missing out on any important information or spending too much time trying to navigate your way around a destination.
Travelers no longer need to join crowded groups, wait for a tour to start, or spend money on outdated forms of tour guides. The only things you need to start exploring are your smartphone and headphones. What can be better than walking at your own pace and deciding your next turning point?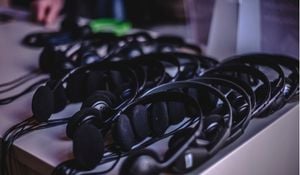 SmartGuide will navigate you from place to place and tell you engaging stories and tips from local guides. It's literally like walking around the destination with a local!
How to navigate a self-guided tour with an app?
Once you open the app and choose a tour you like, your immersive journey begins. Feel like a local with SmartGuide's lists of hidden gems and must-have experiences to grasp the most from your walk.
Don't feel like listening to the audio and want to enjoy the sounds of the city? Not a problem, all information in the app is also available for reading. You can also use the "free download" button to save your data while traveling and still have access to the content.
Enabling GPS tracking will help you listen to only relevant stories about the sites you pass by. At the end of your journey, you can see how many sites you've visited. You can plan your next trip by browsing tours in over 700 global destinations and adding destinations to your favorites. The possibilities are endless with just this all-in-one digital tour guide.
One day with SmartGuide
Imagine you found yourself in Prague, for example. You just lugged your bags at one of Vertoe's locations and have 8 hours before your hotel check-in. The weather is great and you are full of energy, ready to take some Insta-worthy pictures of Prague. When you open SmartGuide, you can see over 25 smart tours available, for free.
The shortest, Letná as a Local tour, is just a 45-minute walk allowing tourists to explore the most vibrant and vigorous district of Prague. The longest tour available in Prague is the 4-5 hours long Prague Highlights in One Day tour. With this tour, you will discover Prague's top sights and urban infrastructure.
Interested in something specific? The Jewish Quarter tour can be just for you. If the weather changes, stroll to the National Technical Museum to visit the digitally audio-guided exhibition Hardtmuth: from charcoal to pencil empire.
See? In just one day you've got a variety of experiences as if guided by a Prague local. At your own pace, without huge groups or outdated guidebooks.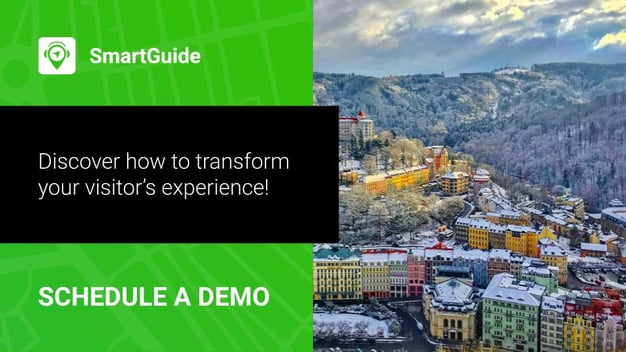 SmartGuide for businesses
From a business perspective, SmartGuide is a great way for destinations and attractions to increase their brand awareness and improve their tourism management.
With this wireless audio guide system, travel businesses can create a digital audio guide in less than an hour and customize the guide to suit their client's needs and interests. Or alternatively, SmartGuide's expert team can prepare the content, turnkey.
Destinations or attractions can significantly benefit from digitizing their tour guides. By doing so, they can offer a more interactive and engaging experience to their visitors, while also increasing their revenue.
Vertoe and SmartGuide as your perfect travel buddies
In short, Vertoe and SmartGuide make for a winning combination when it comes to exploring a new city. Whether you're traveling for business or pleasure, by using Vertoe luggage storage in NYC, if you are close to Penn Station, Grand Central Terminal or Port Authority with SmartGuide, you can make the most of your time and gain a deeper understanding and appreciation of the destinations you visit.
So why not give it a try on your next trip?
Unlock the power of your data - Talk to us about premium access!