Batch import for easy digital travel guide creation - Learn how to quickly import your existing data to SmartGuide
Destination management organizations (DMOs) and tourist attractions often grapple with the daunting task of data migration when they decide to digitize their existing tour guide content. The risk of losing or damaging content that took a long time to curate, the immense drain on resources and time that data migration can pose, and the technical difficulties that can arise during the process, result in destinations' and tourist attractions' hesitation to relocate their tour guide content.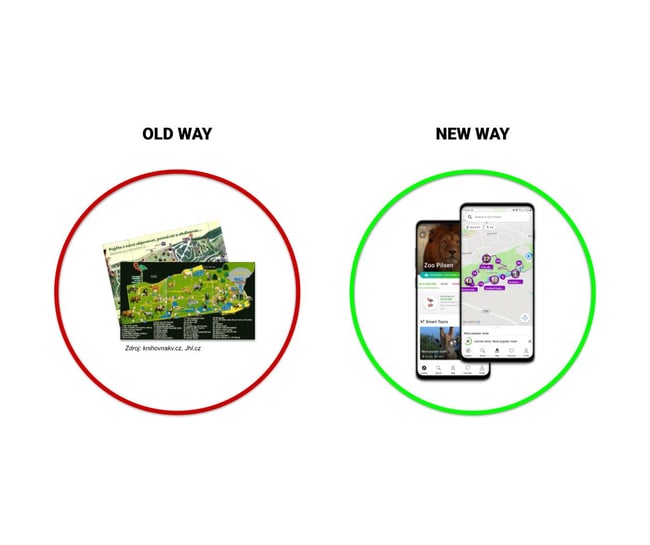 Digital audio guide platforms such as SmartGuide step in to help. Smartguide simplifies the process of moving guide content data, changing it from a big task to something easier to manage. With SmartGuide, destinations, tourist attractions, and travel businesses can digitize or import their guide content to a new platform quickly and safely, making sure nothing gets lost along the way.
In this blog post, we will explore how SmartGuide has made it easier for guide content creators to import their data to the SmartGuide platform and how this process works.
Streamlining guide data migration with batch import feature
SmartGuide's batch import feature facilitates the import of existing guide content into SmartGuide's Content Management System (CMS) and allows seamless import of even large volumes of content at once, as opposed to the time-consuming process of copy-pasting. This not only drastically reduces the time invested but also minimizes the risk of manual data entry errors. Plus, the batch import feature eliminates the need for manual clicking of points of interest (POIs), endless copy-pasting of text, and re-importing audio files.
Beyond its efficiency and ease of use, the batch import shows SmartGuide's commitment to data security. Throughout the import process, stringent measures are taken to secure and protect data, ensuring its integrity is uncompromised. This feature is versatile too, supporting various data inputs from POIs and tours to images and audio files, thereby providing content creators with unmatched flexibility and convenience.
For example, the batch import feature was used when creating the comprehensive guide content for Route of the Romanesque on SmartGuide, reducing the import time from what would manually take around 24 hours (3 working days) to just 15 minutes!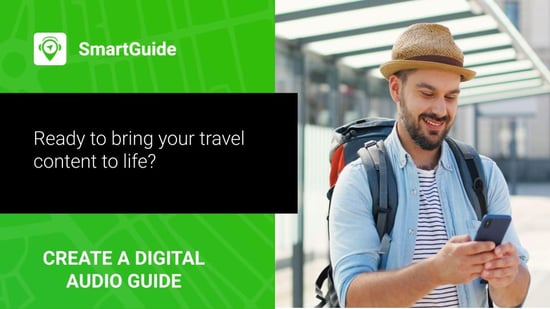 How does SmartGuide batch import work?
The initiation of the import process is as simple as a single click or a drag-and-drop action, eliminating extensive manual input. Plus, the import process guarantees that the incoming data aligns with the desired structure thanks to SmartGuide's Smart Template. It simplifies the task of organizing and formatting data for import to minimize errors and make sure a smooth transfer process takes place.
The fields that can be included in the template are POI ID, Latitude, Longitude, Category, Address, Opening Hours, Phone, Admission, Audio URL, Photo URL, etc. However, there are a few essential points to note while using the Content Management system (CMS) to import point of interest (POI) templates with audio and photos.
Keep these things in mind when importing data to CMS with a template:
Tour names and descriptions are not part of the import. This needs to be set in the content management system

Updating existing data using CSV import is not supported - it can be used for the initial creation of POIs only. Subsequent changes need to be done in CMS.

Tours must consist only of POIs that exist on the destination level (tab "destination [language]") - The "POI ID" column is used to connect the same POIs across tour destinations and translations

Order of POIs is important for tours

The tour route is automatically generated and can be finetuned later using the content management system

A default trigger zone is generated for each POI and can be finetuned later using the content management system

Phone numbers must be in the international format starting with + or 00 (e.g. +420123456789, or 00420123456789)

It's worth emphasizing the significant time-saving aspect of using SmartGuide's batch import feature compared to manual data entry. By automating the data import process, SmartGuide not only reduces the potential for human error but also frees up valuable time that can be better spent on the creation of a wonderful digital audio guide.
SmartGuide's batch import feature and Smart Template provide a powerful, efficient solution to migrate your existing guide content to the platform.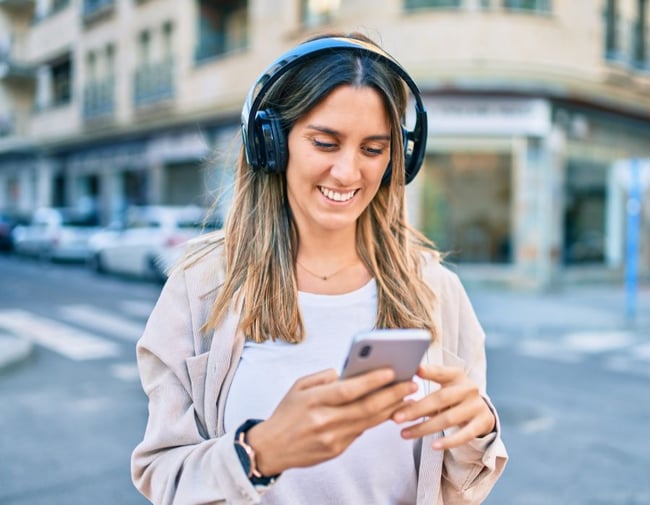 Thanks to the batch import feature coupled with SmartGuide CMS's AI-powered text-to-speech or auto-translation, creating a digital audio guide for visitors from all around the world has never been easier.
Ready to transfer your existing guide content to SmartGuide?