Outdated apps for tourists: How to stay visible on Google Play Store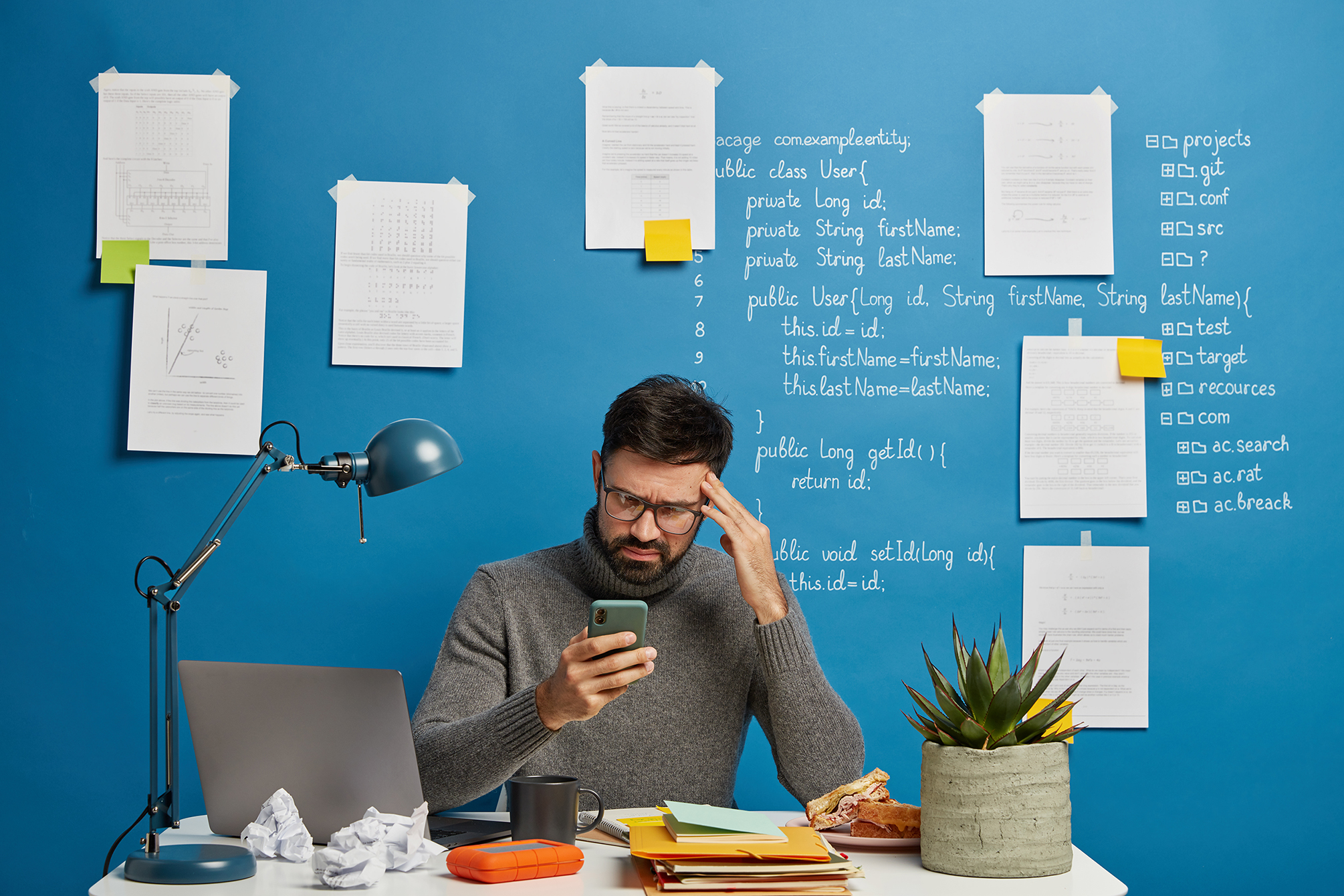 Outdated apps for tourists: How to stay visible on Google Play Store
Have you released a travel app for your destination or tourist attraction and kept it without maintenance? Then Google penalizes you in search results because your app is almost certainly outdated. The app is not visible to Play Store users with the newest Android versions and has lower visibility for the rest. You are losing visitors and clients. Scared yet?
Every Google Play Store app needs to target an API level required by Google within 2 years of the latest major Android version release to stay discoverable to all users. The target API level indicates how your app is meant to run on different Android versions.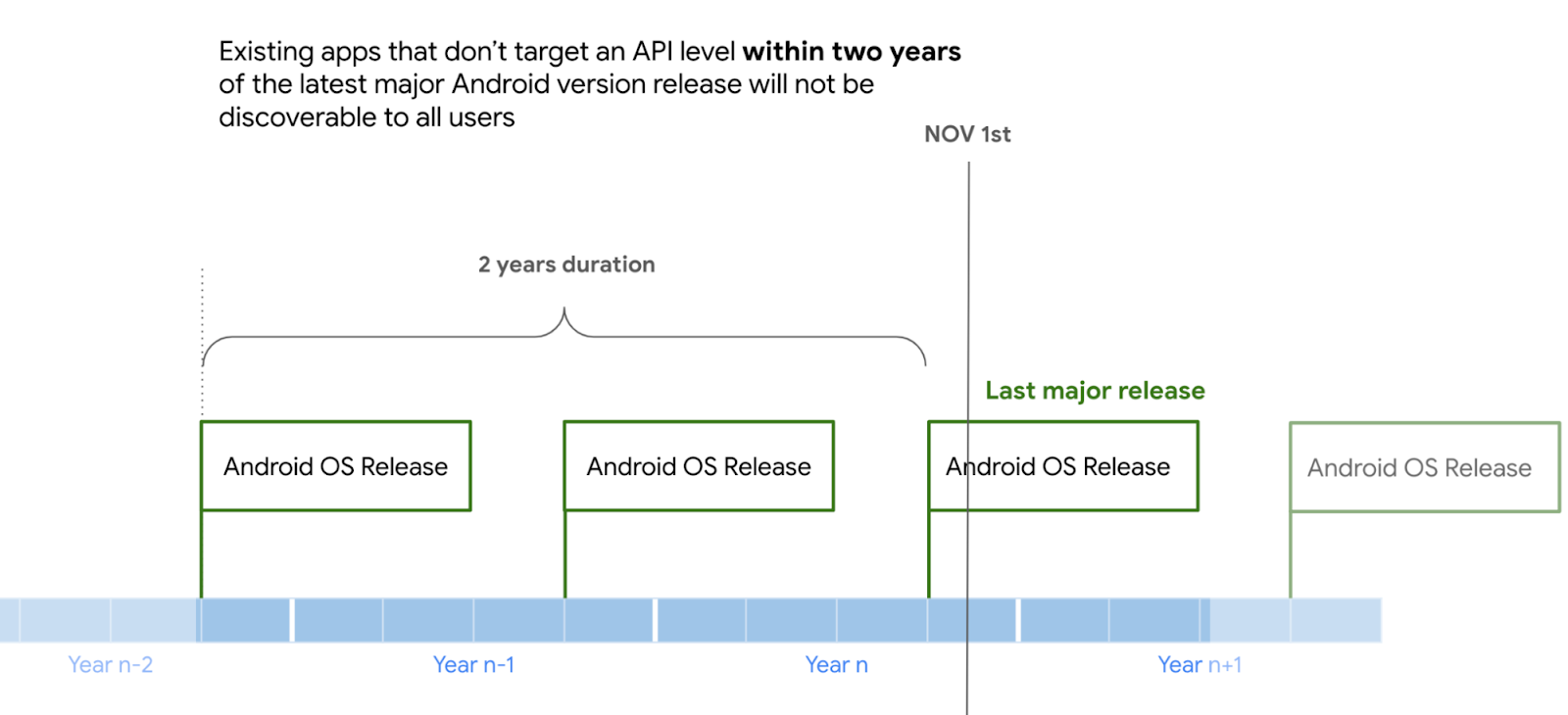 (image source: Google)
What the API level requirements mean for your travel app
At this moment, all existing Google Play apps need to target Android 12 API level 31.
The extended deadline for the update was January 31, 2023, with the possibility to request a further extension to May 1, 2023. New apps must target API level 31 or above already to be compatible with Android 13 as well.
If your existing app's target is below API level 30, it will stop being discoverable to all Google Play users with newer Android OS versions (Android 12 and higher).
Google has used this policy to push app developers to maintain a certain technical standard of their apps. While this may bring increased security and performance and better experience to app users, it creates a never-ending and expensive maintenance headache for app developers and service providers. Let's see why.
Outdated apps for tourists won't stay visible on Google Play Store
As of November 1st, 2022, all Google Play Store apps need to meet the newest safety and quality Android OS standard for Android 12. Leaving your app outdated has serious consequences:
1. Your app won't stay discoverable.
Google Play Store users with the newest Android versions won't see your app at all and it will have lower visibility for the rest of the users. Your paid advertising's reach and efficiency will decrease. Your previous ASO activities will be to no avail. Lower traffic = lower conversions = lower profits.
2. You will be unable to release any changes in your app.
Having old information in your app misleads users, gives out the wrong impression and eventually has a negative impact on your reputation. No update of your app's content or features will be possible without updating the API level to the latest requirements first.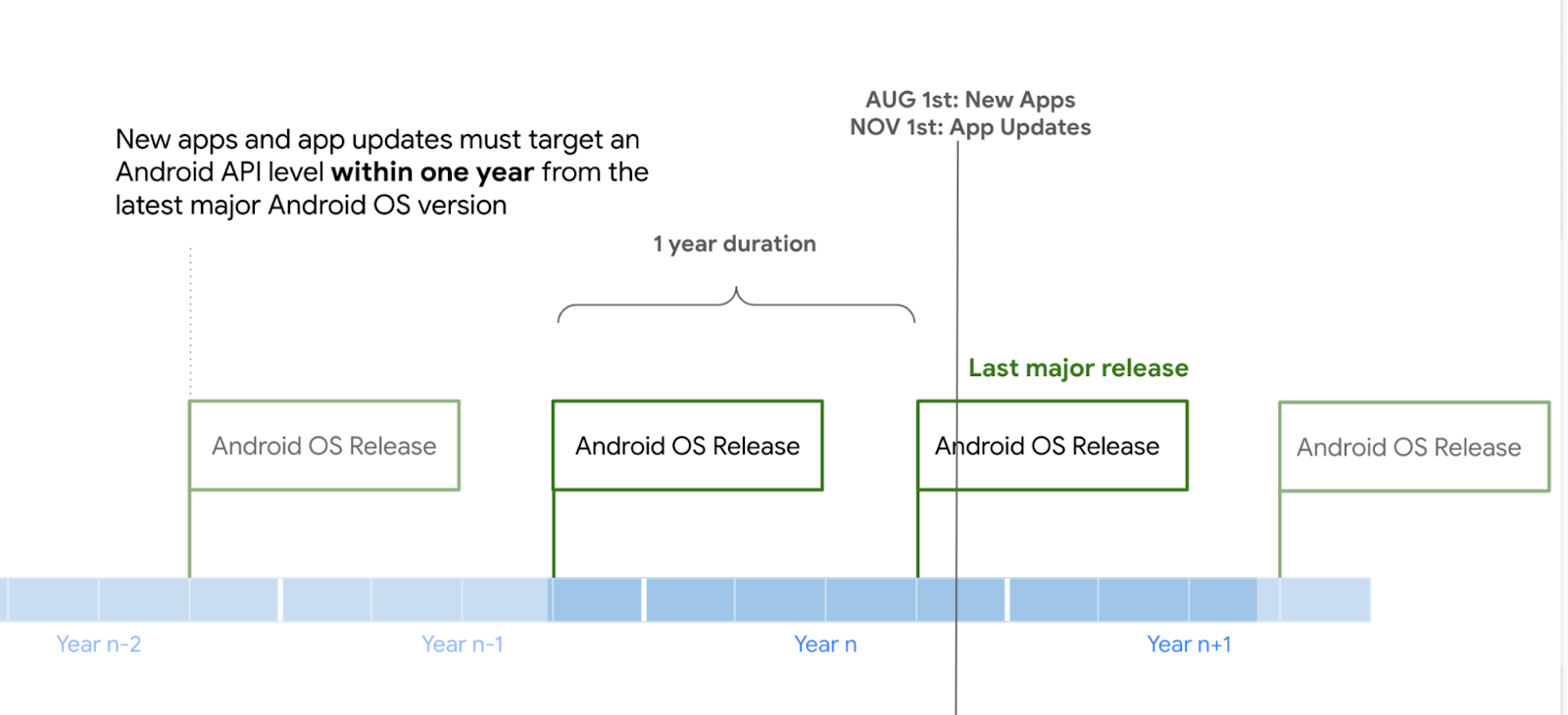 (image source: Google)
And a bonus? Even if you successfully update your travel app or tour guide app now, you will have to repeat the update process over again to stay visible with every major Android version release. As of November 1st, 2023, all Google Play apps need to target Android 13 (API level 33)...
These periodical updates obviously come with a significant cost and are just a pain to manage.
Transfer your travel app's content to an audio guide platform
To resolve this issue for good, you can transfer your travel app's content to SmartGuide, the world's largest platform for digital audio guides.
With SmartGuide, there's no need to spend money every 2 years just to be able to release even tiny updates and keep your app visible. You will also slash down additional hidden costs of your app, such as app designing, testing, maintenance (DevOps), functional services, refactoring, or hosting.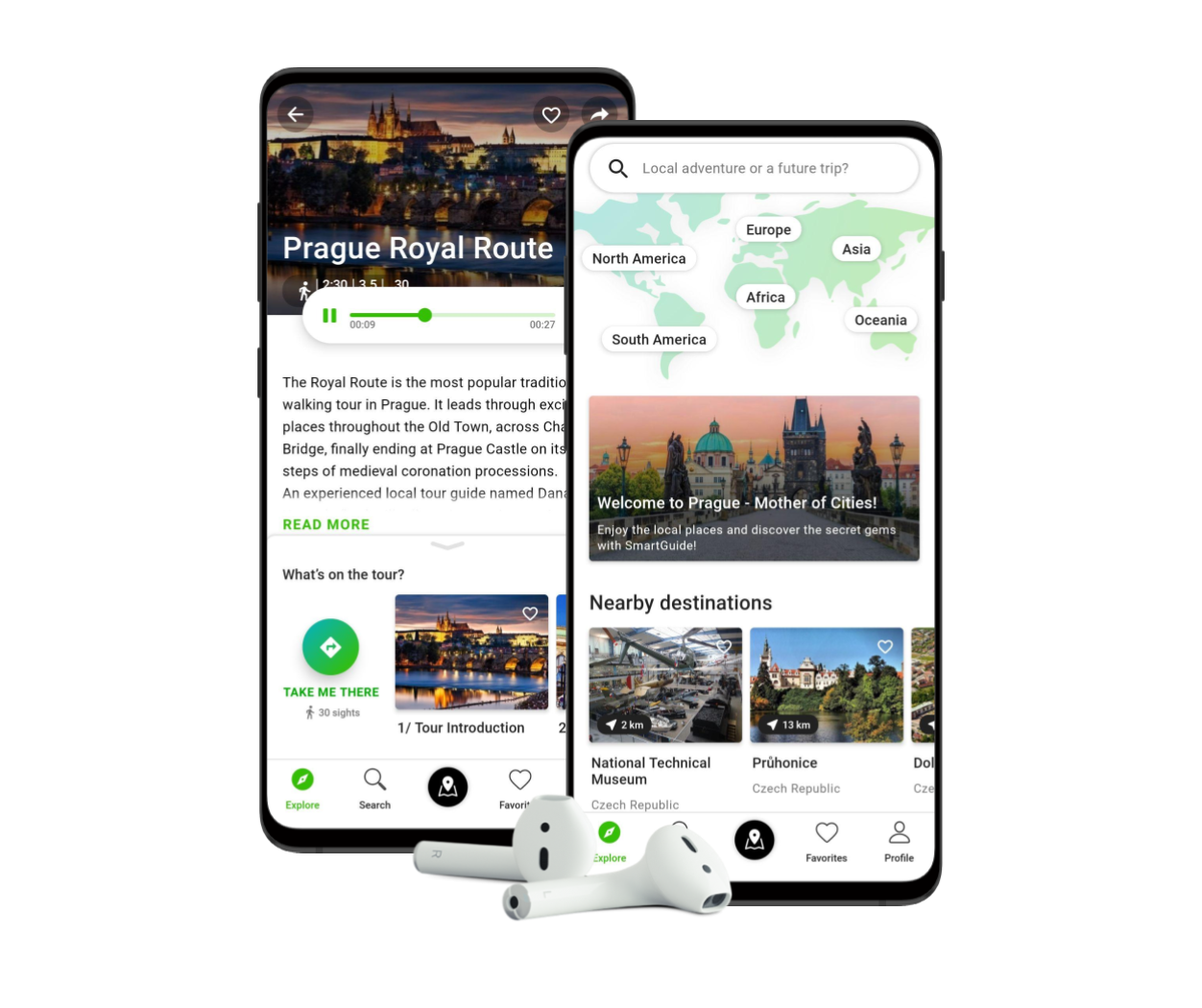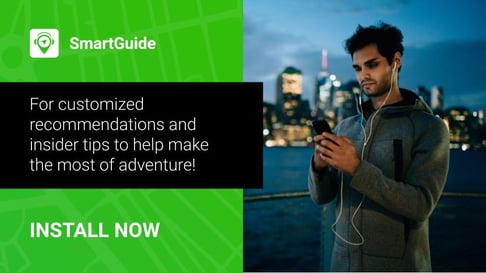 Turn your phone into the ultimate travel companion with SmartGuide - Install now!
Why replace your outdated tour guide app with SmartGuide
Since the SmartGuide app will always be up to the latest requirements, Google will recommend it to more visitors who search for travel tips. And your content will be much more visible.
Tourists don't want to install a new app for every place they visit, they are more likely to use an app with almost 1M downloads and guides for the entire world.
Let's talk - we'll help you overcome the Android headaches, upgrade your digital content, improve visibility and attract more visitors.