How did Thames River Sightseeing implement a digital audio guide for its boat rides in multiple languages
Ever wondered how digital audio guides can reinvent a sightseeing journey? In the ever-evolving realm of tourism, digital audio guides have emerged as innovative tools, pushing the boundaries of what is possible. A prime example is the successful deployment of a digital audio guide for the London-based boat tours provider, Thames River Sightseeing, at the SmartGuide platform. The digital guide in 5 different languages has significantly altered the way tourists receive information about the landmarks they pass during a boat tour, providing them with a richer, more engrossing experience. Read on to see how SmartGuide improved the Thames River Sightseeing venture.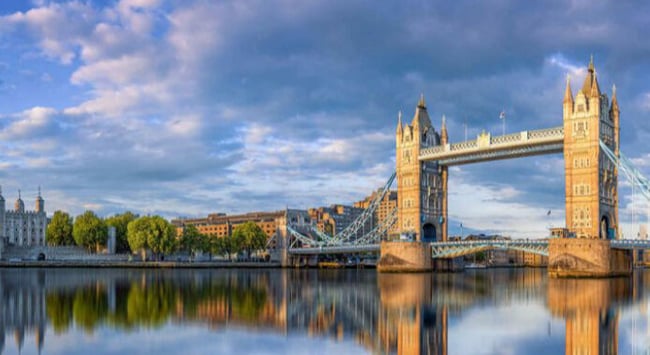 River Sightseeing with SmartGuide - An engaging and personalized journey that combines interactivity with stunning views
Thames River Sightseeing allows visitors to witness the beauty and grandeur of London's landmarks from a fresh vantage point - the Thames River. To see London's blend of history, culture, and stunning views makes such a tour an essential part of a first-timer's visit to the city. While cruising along the river, tourists are treated to splendid views of the most popular UK tourist attractions like the Houses of Parliament, the London Eye, Shakespeare's Globe, and more.
Thames River Sightseeing recently implemented a digital audio guide published on the SmartGuide platform for its boat rides. The audio guide works on visitors' own phones, providing commentary in 5 different languages - Spanish, English, French, German, and Italian, ensuring language is no barrier. The guide tells historical facts and fascinating stories about famous London buildings and cultural institutions. Plus, SmartGuide's digital tour guide solution extends beyond the bustling cityscapes. It allows all local guides to share narratives digitally, create a new revenue stream for themselves, and inspire tourists to discover lesser-known places in their native language with self-guided tours.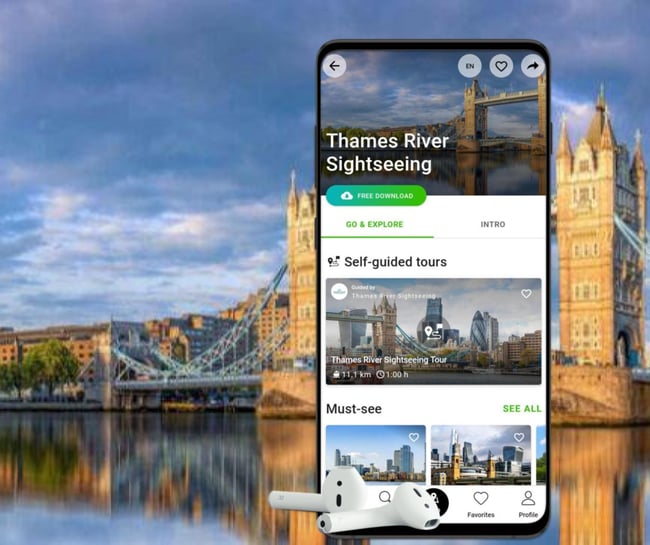 Tackling challenges and nurturing tourist interaction

Thames River Sightseeing, a prominent feature in the UK's tourism landscape, faced a variety of challenges that impacted the quality of visitors' engagement. SmartGuide, with its advanced digital audio guides, stepped in to address these issues, reforming the sightseeing adventure.

1.

Traditional tour guide systems

, utilized by tour operators like Thames River Sightseeing,

offer commentary in a restricted set of languages and do not provide flexibility when it comes to adding new languages

, posing a barrier for a diverse global audience.




Solution: SmartGuide currently provides insightful audio guides in 5 languages for Thames River Sightseeing (English, French, German, Spanish, and Italian). Thanks to SmartGuide's built-in AI-powered autotranslation and text-to-speech features, tours can be cloned into foreign languages literally in a click. This approach ensures that international visitors can fully appreciate the tour in their preferred language, and the tour operator has the flexibility to add new languages in an extremely short time span.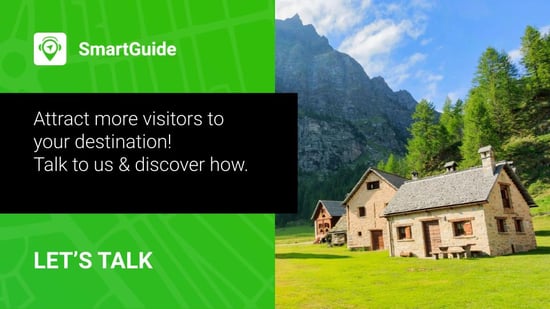 2. Providing tourists on a boat with audio commentary is generally tricky for several reasons: First, renting them audio guides including devices and headphones is costly, unhygienic, and unsustainable for busy boat tour providers. Second, playing the commentary via a speaker on the boat can be hard to hear by passengers as boats are usually windy and noisy (and the commentary can be only played in one language).
Solution: SmartGuide's guide app works on each tourist's personal device after scanning a QR code. This takes away the unhygienic element of shared audio guide devices and ensures everyone can clearly hear the audio commentary in their preferred language from their own device, uninterrupted by the noisy surroundings.
3. Conventional audio guides frequently fail to captivate visitors
, as their monotonous delivery often results in lackluster experiences, technically unable to adapt the pace to the individual attention span of each tourist.
Solution: SmartGuide focused on engaging storytelling in their audio guides. Most importantly, a personal audio guide on each tour boar passenger's phone ensures they can focus on information that intrigues them. Thanks to being able to also read the transcript of the audio commentary in the app, tourists do not miss or overhear any information that they would like to know - and they can always return to the tour content later.
4. For some visitors, it could prove difficult to orientate themselves on the tour route and their actual location on the river
just with a physical printed map, especially for those with special needs.
Solution: SmartGuide provides tourists with a real-time location and shows precisely where on the tour route they currently are, which landmarks already passed, and which are yet to follow. Since SmartGuide's digital audio guides are easily accessible through any smartphone, all visitors, regardless of their circumstances, can enjoy a comprehensive tour with straightforward navigation. The simplicity and accessibility of the app make it an ideal choice for all tourists.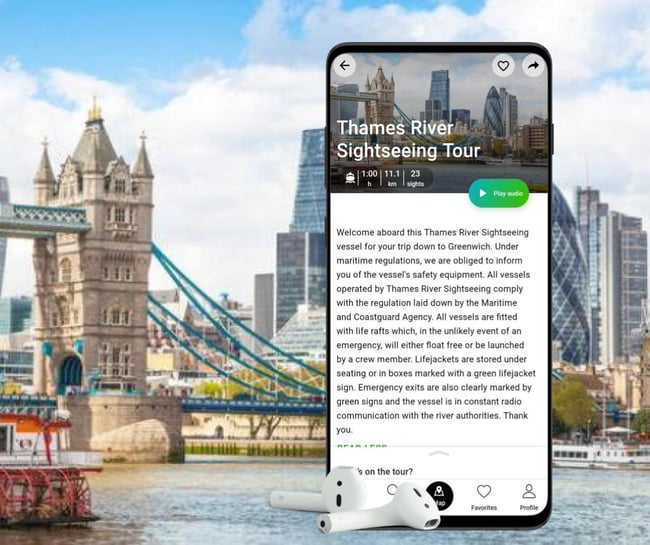 SmartGuide's tour guide solution has effectively addressed the challenges faced by Thames River Sightseeing, significantly improving visitor participation and broadening the appeal of the tour. This success story serves as an inspiring model for other tour operators providing city sightseeing, but also for Destination Management Organizations (DMOs), tourist attractions, and travel businesses in general, the UK, and beyond. It demonstrates the potential of tour guide systems to offer a more intriguing, inclusive, and personalized experience for visitors, as well as decrease the cost and increase revenue for tour operators.
Advancing boat tour and visitor autonomy with SmartGuide's implementation
The implementation of SmartGuide at Thames River Sightseeing Boat Tours, a prominent tourist attraction in the UK, was a strategic move to amplify visitor engagement. The integration process began with a detailed evaluation of the tour layout, sightseeing operations, and an assessment of visitors' needs. After understanding the specific requirements, the multilingual tour content was published on the SmartGuide platform and released to the guide app, ready to be introduced as a user-friendly digital audio guide solution for Thames River boat tour passengers.
One of the hurdles faced during the employment was ensuring reliable internet connectivity for the app to function smoothly. As the river cruise moved through various parts of the city, fluctuating network signals posed a significant issue. To address this, SmartGuide leveraged its offline feature that allows users to download the necessary tour content to their device when they had a stable internet connection. This feature ensured that the app provided uninterrupted service, regardless of the network availability during the cruise.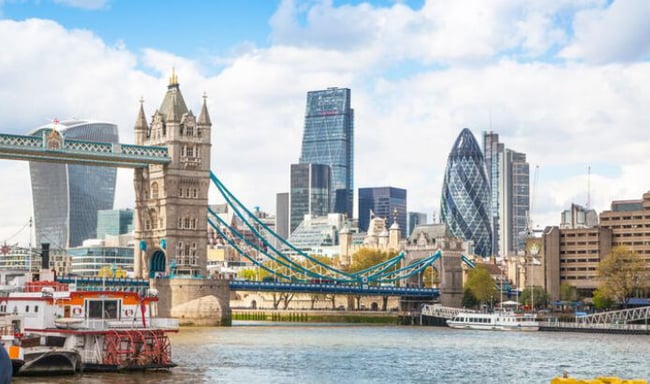 Despite the challenges, the integration of SmartGuide digital audio guide at Thames River Sightseeing and the UK tourist attractions has been successful. The application has effectively improved the sightseeing journey, catering to the diverse needs of visitors from around the globe and providing a more flexible expedition.
Increasing visitor engagement and stimulating business expansion at Thames River Sightseeing
The integration of SmartGuide at Thames River Sightseeing has markedly elevated the tour enjoyment, converting every river cruise into a knowledge-filled journey through London's storied past and hidden secrets. The digital audio guide has successfully transitioned sightseeing from an idle activity to an alluring learning opportunity, delivering on its commitment to heighten tourist interest.
A primary advantage of adopting SmartGuide at Thames River Sightseeing has been the augmentation in customer participation and overall satisfaction. Visitors have evolved from mere spectators to active participants in the tour, courtesy of the enlightening information offered by SmartGuide.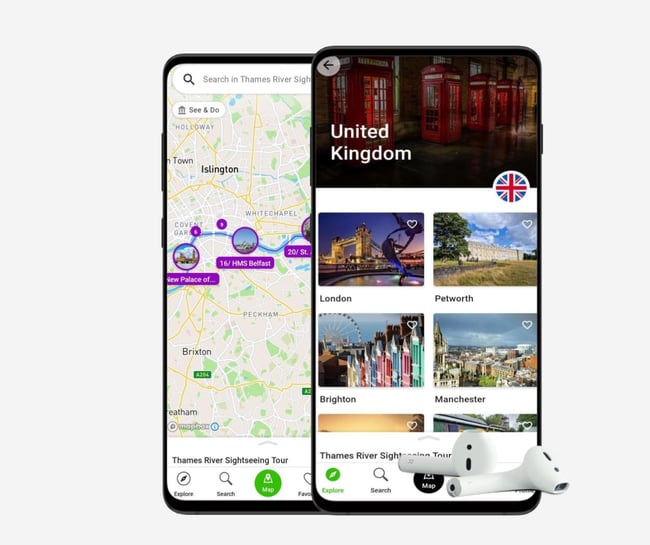 The adoption of SmartGuide at Thames River Sightseeing has not only upgraded tourist involvement but also stimulated business growth. By offering valuable insights into London's famous landmarks in multiple languages, SmartGuide has restructured the Thames River cruise into a standout highlight for visitors to the capital.
Conclusion
This strategic move by Thames River Sightseeing to implement SmartGuide's digital audio guide as its tour guide solution has successfully broadened its accessibility to an international audience through the provision of multilingual content, creating a new benchmark in the travel industry.
The benefits have been manifold - increased accessibility, greater customer satisfaction, and significant potential for growth. It's clear that embracing digital guide solutions can propel businesses into the future of tourism.
Are you ready to take your business to the next level? Let's talk about implementing SmartGuide in your tour operations.